MGEA News
The MGEA's 2019 Annual General Meeting (AGM) will be held on Thursday, May 23, 2019, 8:30am at Smitty's Restaurant, 150 Meadowood Drive, Winnipeg MB.
The annual membership drive for the January 1, 2019 to December 31, 2019 membership term has begun; membership renewal and...
Read More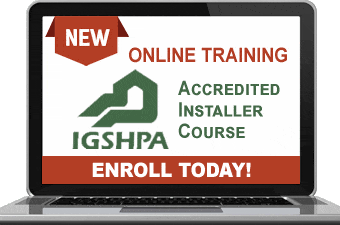 Find out about incentives available to Manitobans for geothermal systems; to qualify, installation must be performed by an accredited installer member of the MGEA who is in good standing. Additionally, there is no property tax on geothermal systems in Manitoba.
Read More
Manitoba Taxation: As a result of consultation with contractors that supply and install geothermal ground loop systems, an optional method which simplifies the application of retail sales tax (RST) is being provided.
Read more on this news post for recent geothermal news around Manitoba and NYC.
Read More
Manitoba Hydro has provided financial incentives for geothermal heat pump systems to commercial businesses for over a decade. Effective February 15, 2016, the program will administer a change to double incentives for retrofit installations of geothermal heat pump systems.
Read More